In the business world a company always has two overarching goals: minimise expenses and maximise profit. Different organisations achieve these goals in different ways depending on their industry, geographic location, and customer base.
One popular strategy to lower expenses that has emerged in recent years is the practice of outsourcing parts and equipment to other countries. Since labour is often cheaper in the developing countries of areas like Asia and Eastern Europe, many Australian manufacturing companies are beginning to purchase parts and equipment from overseas to cut down on costs.
The problem with this approach is that, as many companies and consumers know, lower priced products often mean lower quality. You may save some money upfront by paying a lower price, but there is a good chance that you will have to pay more down the road, either from excessive maintenance costs or from having to replace what you've purchased earlier than you expected.
Rapid Doors: The Importance of Quality Exemplified
From a manufacturing standpoint, having high quality products in your facility is critical for keeping your operation running as smoothly as possible. Take rapid roller doors, for example: substantial cost savings are possible through importation of complete doors from China or Eastern Europe, -but many make the mistake of miscalculating the cost of installation, with many hidden costs commonly encountered through; unsupported electrical hardware/software, differing voltage, and non-compliant safety systems. Initial cost savings can be lost before the equipment has even been commissioned, through wasted time, replacement of missing or inferior parts, and conversion of hardware to suit local conditions. Missing parts may take weeks to source and replace, adding to this unseen cost.
An American food processing company in Houston, Texas found this out first hand. This past February, the company suffered an accident involving a forklift that drove into a roll-up door. The door was destroyed, the door structure was damaged, and an employee was struck by the forklift. The damage to the door and door structure alone cost the company $27,000, a figure that does not take into account the cost of the worker's compensation claim that was filed or the lost productivity time as a result of the accident. Since the incident, the company has upgraded their doors and has not had any other issues.
There's no way to tell if this particular accident was related to inferior-quality rapid doors, but similar situations could very possibly occur if companies decide to use outsourced doors that aren't built to the same standards as Australian products are.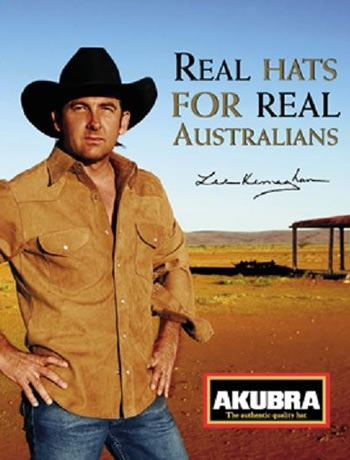 The Australian Difference
Companies that are based in Australia and which build products for Australian businesses know exactly what their customers are expecting. An often overlooked value in sourcing from local suppliers is the fact that they're always 'within reach' and are much less likely to survive with inferior quality or service. By contrast, offshore suppliers have the inherent cloak of distance, time zone, and language barriers providing cover for sub-standard practise and come-back on inferior quality.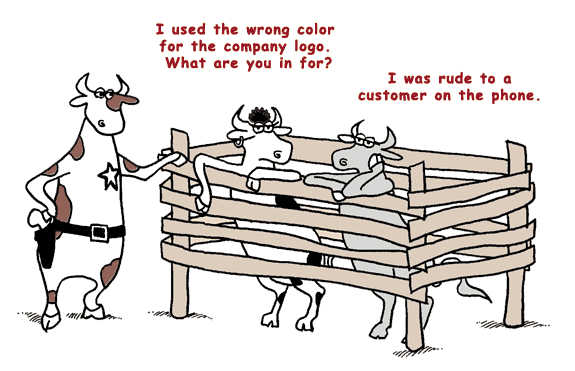 At Remax, for example, "addressing our customers' need for quality is one of our most important concerns" says the Managing Director of Remax, "our managing directors are all closely involved in every facet of the business, including quality inspections, site measurements, and installations." Throughout the entire purchasing process, from product selection to final installation, Remax is in touch with the customer to make sure they have what they need.
Another big benefit of buying Australian-made manufacturing products is that you get the advantage of easier repair services. Since the products are made in Australia, both the people with the knowledge of how to repair the equipment and the materials needed for the repairs are also in Australia. Think about how much longer it would take for you to get parts for repairs sent over from China versus getting parts sent interstate or even in the same city.
Managing Director of Remax products, suggests that; "like the products of many other Australian companies, Remax Products are bespoke, which means they can be adjusted more easily in the field. In the event of a problem with Australian-made products, you can be sure that you get a compatible component for repairs, since this equipment is made locally."
Tried and Tested in local Conditions
Often overlooked, but certainly important where significant investments are being made, is to ask yourself - will this product stand up to local conditions?
For example, in Northern Victoria, Australia, winter and summer temperatures can reach extremes where the summer months are a hot and dry 35-40 degrees celsius with not a drop of moisture in the air but winter days are crisp and frosty. If prtoducts purchased overseas have not been tested in these environments, there is potential for big problems later down the line when, for example, where cheap roller shutters have expanded in the hot summer months and warped out of shape, and no longer able to roll up correctly which renders them useless with a very short life span.
The overseas manufacturer may suggest that the ongoing maintenance on 'said product' is low - but they are referring to that product being used in their local, mild, temperate, conditions. Not your hot, dry, dusty summer and fosty winter...
Locally based, Remax Products, based in Northern Victoria, have tested their products used in these conditions and tweaked and adapated their products for the benefit of the consumer and can advise whether a product is suitable for the site or could make useful suggestions which could save you alot of money down the line.
An example of this type of knowledge: when installing a roller shutter which faces the sun for the majority of the day - choose a light coloured roller shutter which will absorb less heat during the summer months and therefore reduce the chances that it may expand out of shape.
The Economic Impact of Outsourcing
Even if we temporarily look away from the tremendous product quality issues that can come about from outsourcing, there is still a significant economic impact on the country as a whole because of outsourcing.
When you buy local, you support Australian communities and strengthen local businesses, which is beneficial for everyone in the community. You also help contribute to job growth: as companies improve their turnover, they have the opportunity to grow the company and hire more employees.
Outsourcing, on the other hand, contributes more to the growth of foreign economies than local ones. In an article published in February in The Courier-Mail, it was revealed that about 25,000 Australian jobs were exported to the Philippines. That number is expected to double to 50,000 by the end of 2014. Not only does that mean 50,000 Australians missing out on job opportunities, but it also means less of an overall contribution to the economy: those 50,000 overseas workers are not putting anywhere near as much into the Australian economy as 50,000 Aussies filling the same roles would. The Courier-Mail talks about entire cities in the Philippines that have grown exponentially simply as a result of countries like Australia outsourcing.
Final Words on Offshoring
Thanks to the Internet, it's now easier than ever been to outsource your manufacturing needs to another country to save money. If you have decided to offshore some of your facility's materials, make sure that you do sufficient research into the quality and construction of what you're buying, as well as the potential maintenance costs that you may sustain if something goes wrong with the products.
At Remax, we take great pride in our domestic production as well as our ability to make affordable, high-quality products that work well for our customers' needs. Give us a call today on 1800 010 221 or check out brochures for our Movidor High Speed Doors or other products to see exactly how beneficial buying Australian can be for your facility or warehouse.
---
If your warehouse / facility is suffering from knocks, bumps and scratches from vehicles, trolleys and other equipment, have a look at the Australian Made Remax Poly Bollards. They flex on impact, absorbing the impact wihtout damage to your vehicle or property.